Urban Dash
Monitor spatial events and trends in real time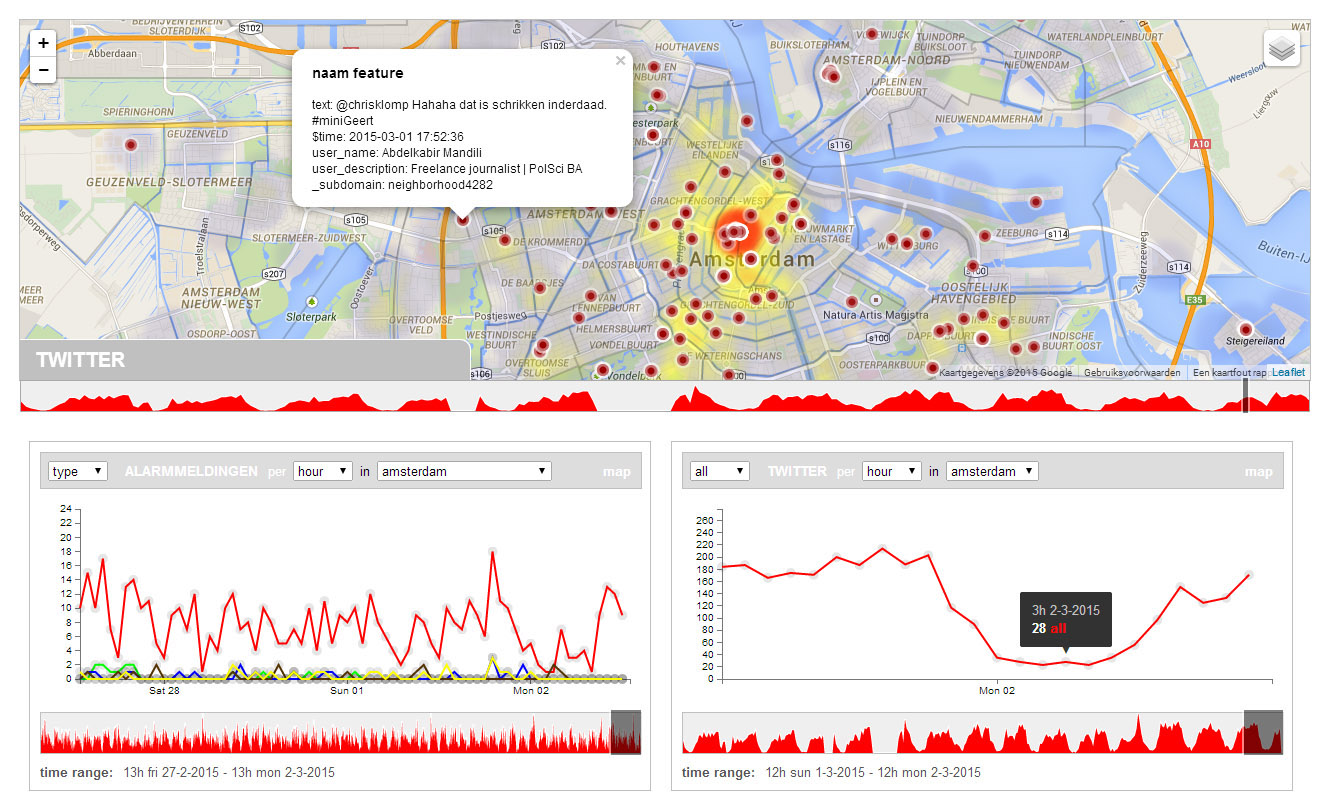 tool

Urban Dash

year

2015

development phase

private alpha

licence

subscription
What will be become possible when we have direct insight into what happens in the city? Seeing events when they happen and trends on the long term: from social events on social media to local bankruptcies or traffic jams and houses for sale.Urban Dash visualizes and analyzes. 
The user is able to create an own dashboard by selecting the relevant datasets, their visualizations and operations and thus transforming data into insights that matter.
Urban Dash is currently in development. Please contact us for more information and ways to become a beta tester.