Social City
online platform, virtual city, design and research method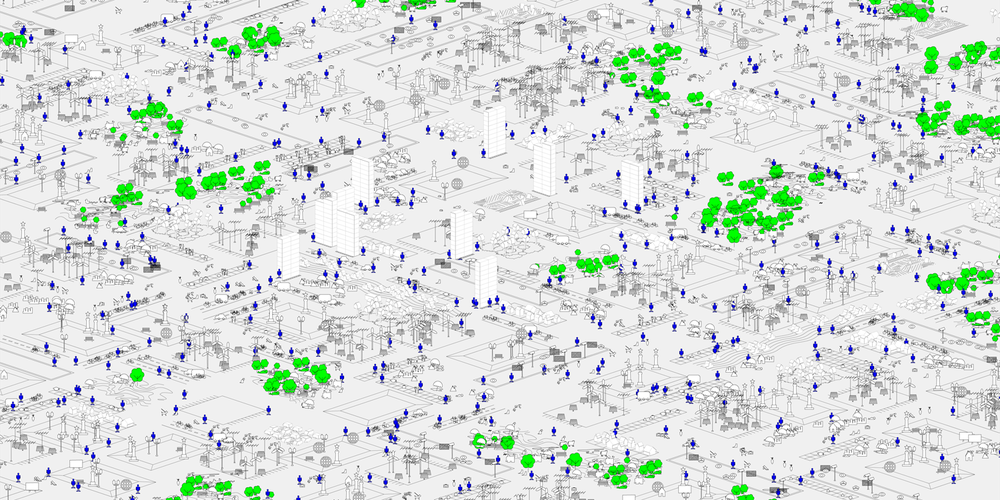 title

Social City

year

2016

type

online platform, virtual city, design and research method

context

UABB - Bicity Biennale Architecture and Design Shenzhen

collaboration

Renny Ramakers (Droog Design team: Suki, Giulia, Mark, Yaolan), Thonik, Eugene Tjoa

link

socialcities.org
How about designing cities entirely from the dreams and desires of citizens? Social City (socialcities.org) explores a radical notion of citizen-centered urbanism in which the diversity and hybrid nature of contemporary individuals – real and virtual – are key to unlocking common futures. 
Social City is the first major project within the research and design program Design and Desires that is lead by Renny Ramakers of Droog Design and many co-collaborators. It focuses on creating methods to map out wants, desires and dreams of people, aggregate them and transform them into engaging scenario's. Of course technology plays an important role as enabler in every phase of this process; from applications that tap into social media and engage with people to a gamified visual polling system. 
The centerpiece of Social City is the virtual city that gathers an increasing amount of inhabitants from all over the world. They become citizens by taking a quiz about their ideal house (from appartment to treehouse) and neighbourhood and their notions on security, recreation, mobility and technology etc. The resulting city is an contineously expanding structure of people and their (conflicting) desires. With this transparent programme of individual desires tries to challenge architects and urbanists to rethink design assumptions. 
Social City also hosts a growing collection of articles reflecting on the great diversity of urban life and the practice of citizen-centered urbanism.