Playce: urban playing field
Media environment and interactive installation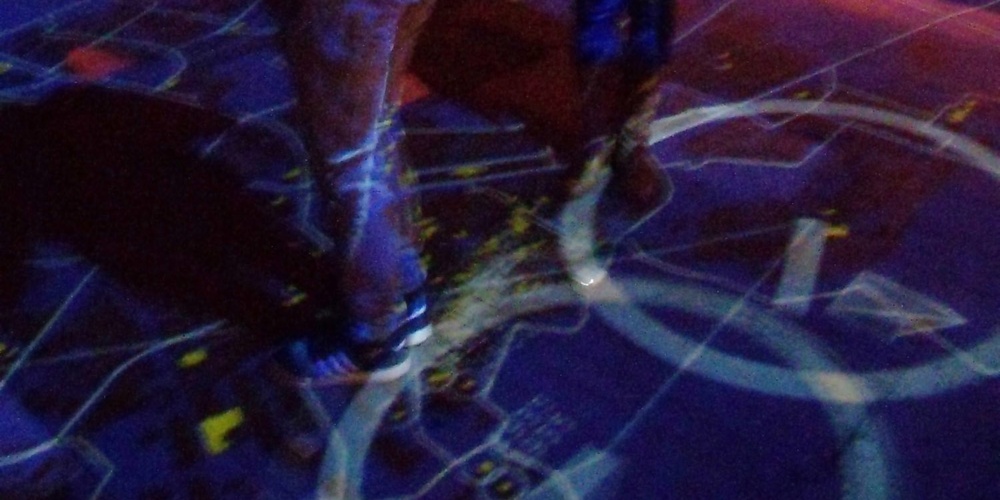 title

Playce: urban playing field

year

2013

type

Media environment and interactive installation

context

Dutch Technology Week, Rezone Den Bosch and Bejing Design Week 2013

collaboration

MADLab, Iwan Koolen en Gert Kwekkenboom
For the Dutch Technology Week we developed a framework that merges the virtual world directly with the physical environment by synchronizing a beamer projection with depth and movement detection (kinect). 
To show the possibilities of this technology we created different applications for a range of venues (Eindhoven, Den Bosch and Beijing). Resulting in interactive installations somewhere between a virtual city tour, mapping and playing field and city analysis.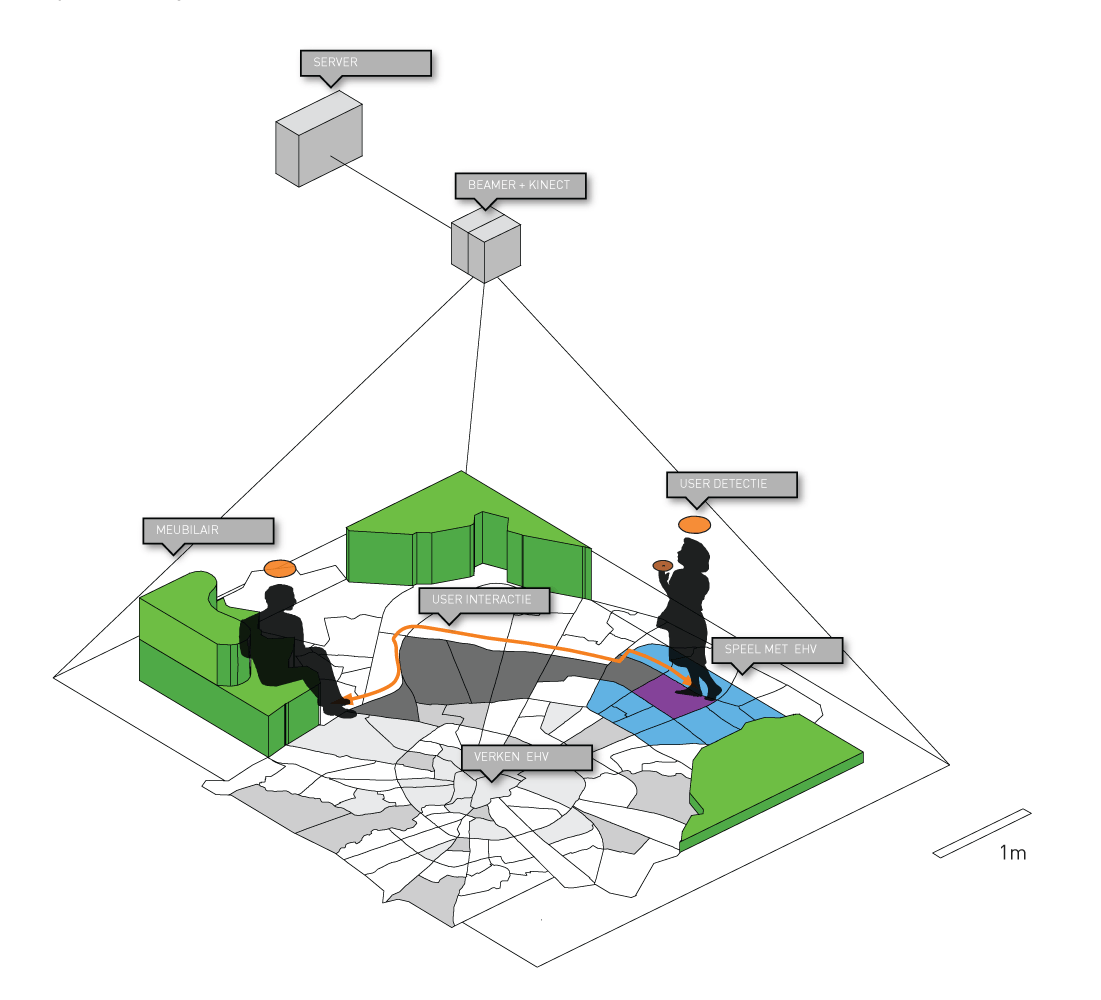 By moving over maps, users discover different dimensions of the city: green, high tech businesses and urban living. You can also point on the map to place different markers to dicuss locations with other users.